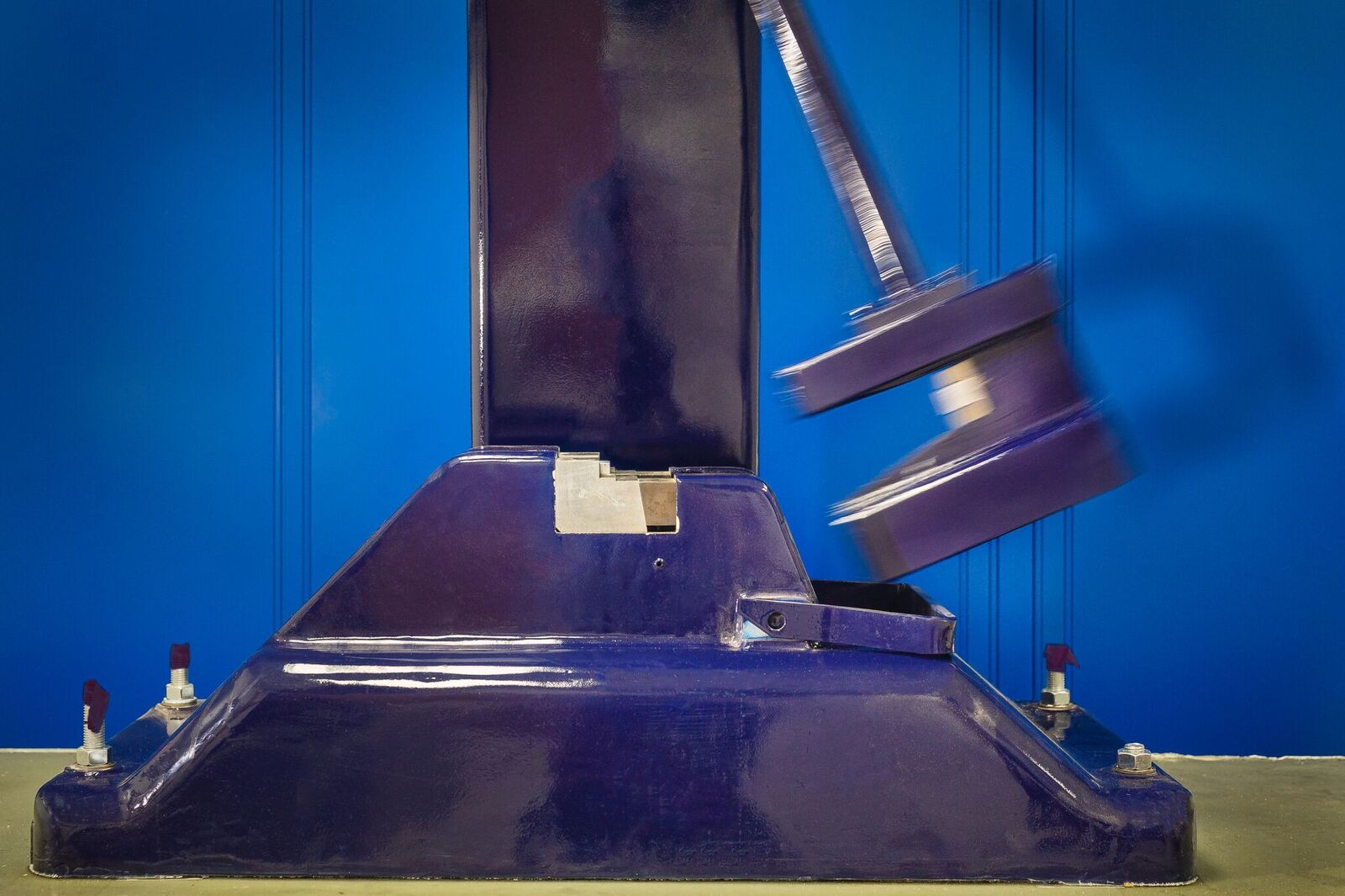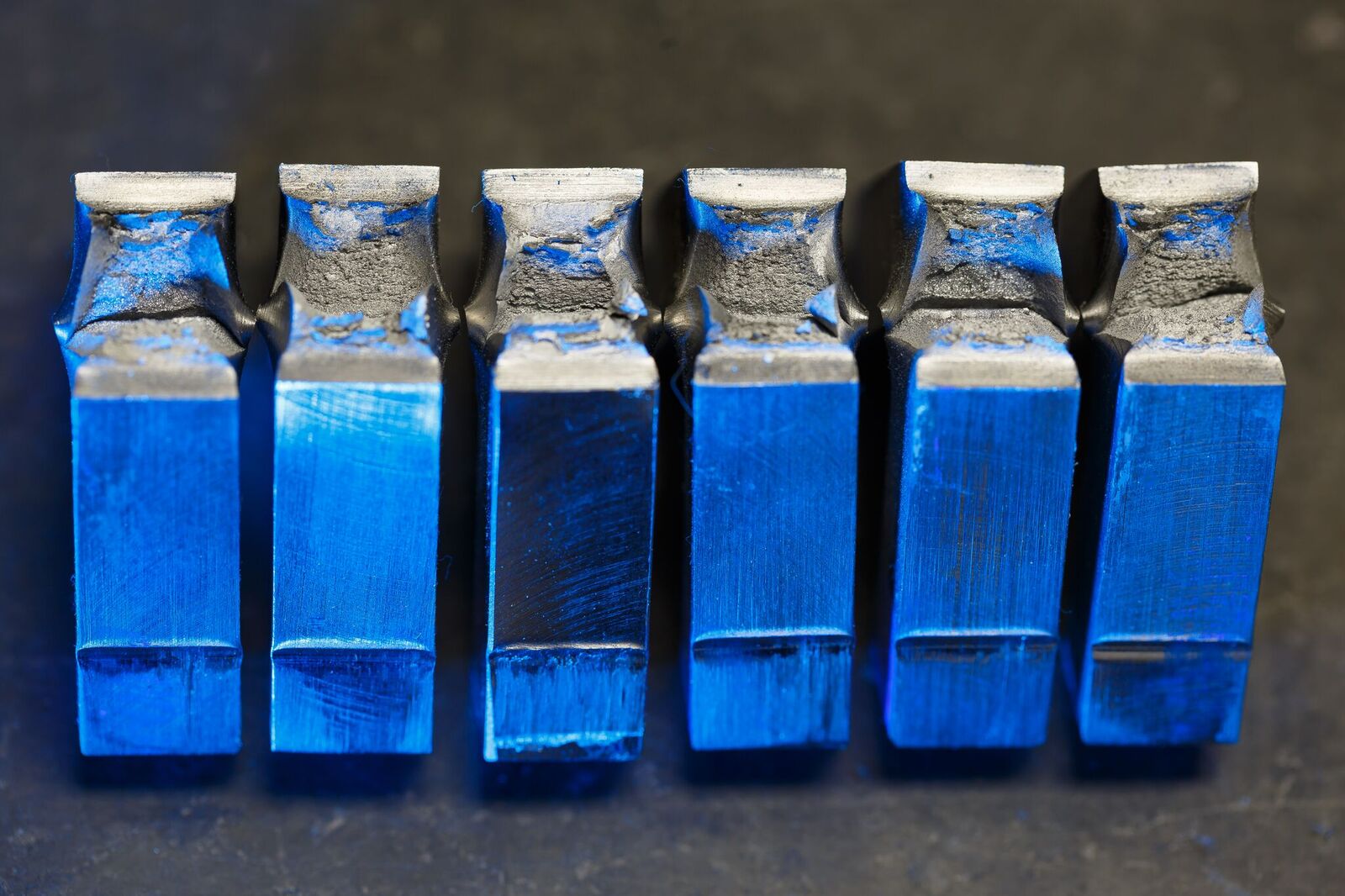 Charpy impact testing
Metaltest UK is scoped to carry out a range of metallurgical testing services at its' new Oxfordshire facility and one such service is Charpy Impact Testing (sometimes referred to as the Charpy V-Notch test). Charpy Impact testing determines the amount of energy absorbed by a material during fracture which then gives a measure of a given material's toughness.
All samples sent to our Laboratory are initially presented to our skilled machinists who then carry out the necessary preparatory machining at our dedicated and well equipped workshop.
Working strictly to British and/or ASTM Standards and to exacting tolerances required to comply with UKAS, the machined samples are then placed in one of our Impact Testing machines for evaluation of the material toughness by measurement of the energy required to break the sample (measured in units of joules).
It may well be a requirement that the sample has to be tested at sub-zero temperatures and the Laboratory is therefore equipped to carry out Charpy Impact testing at temperatures ranging from ambient down to -196°C. Charpy Impact testing of welds is also carried out for the assessment of 'Through-thickness', Parent metal, Weld material and Heat Affected Zone (HAZ) areas as required.
Charpy Impact testing may typically be called up by sectors such as Steel Stockholders and Bolt Manufacturers but it can have many other applications including the manufacture of Pressure Vessels and Structures and the experienced staff at Metaltest UK will be pleased to receive your enquiry and discuss this further with you.
Copyright 2015 | All Rights Reserved |
LTi