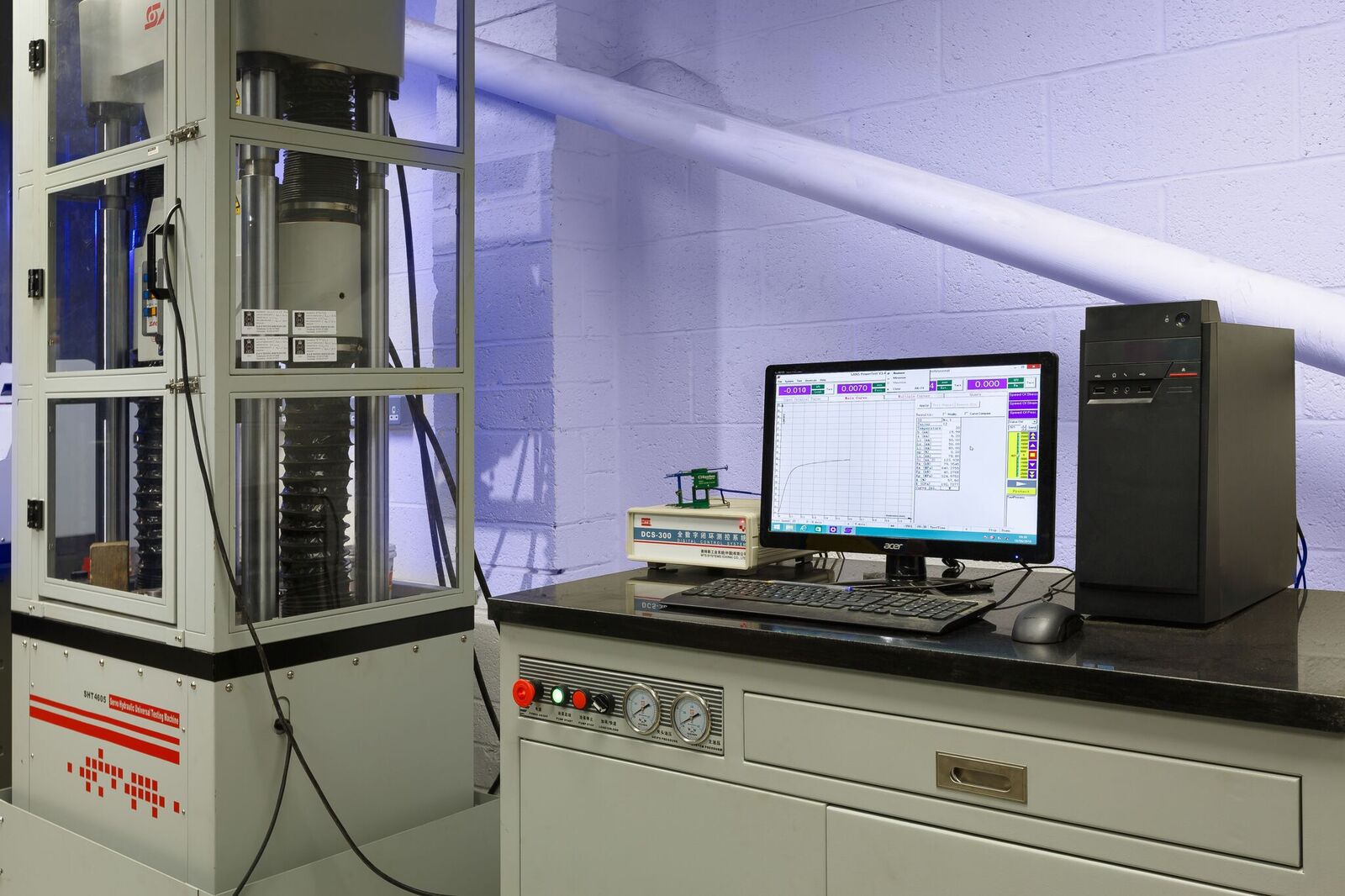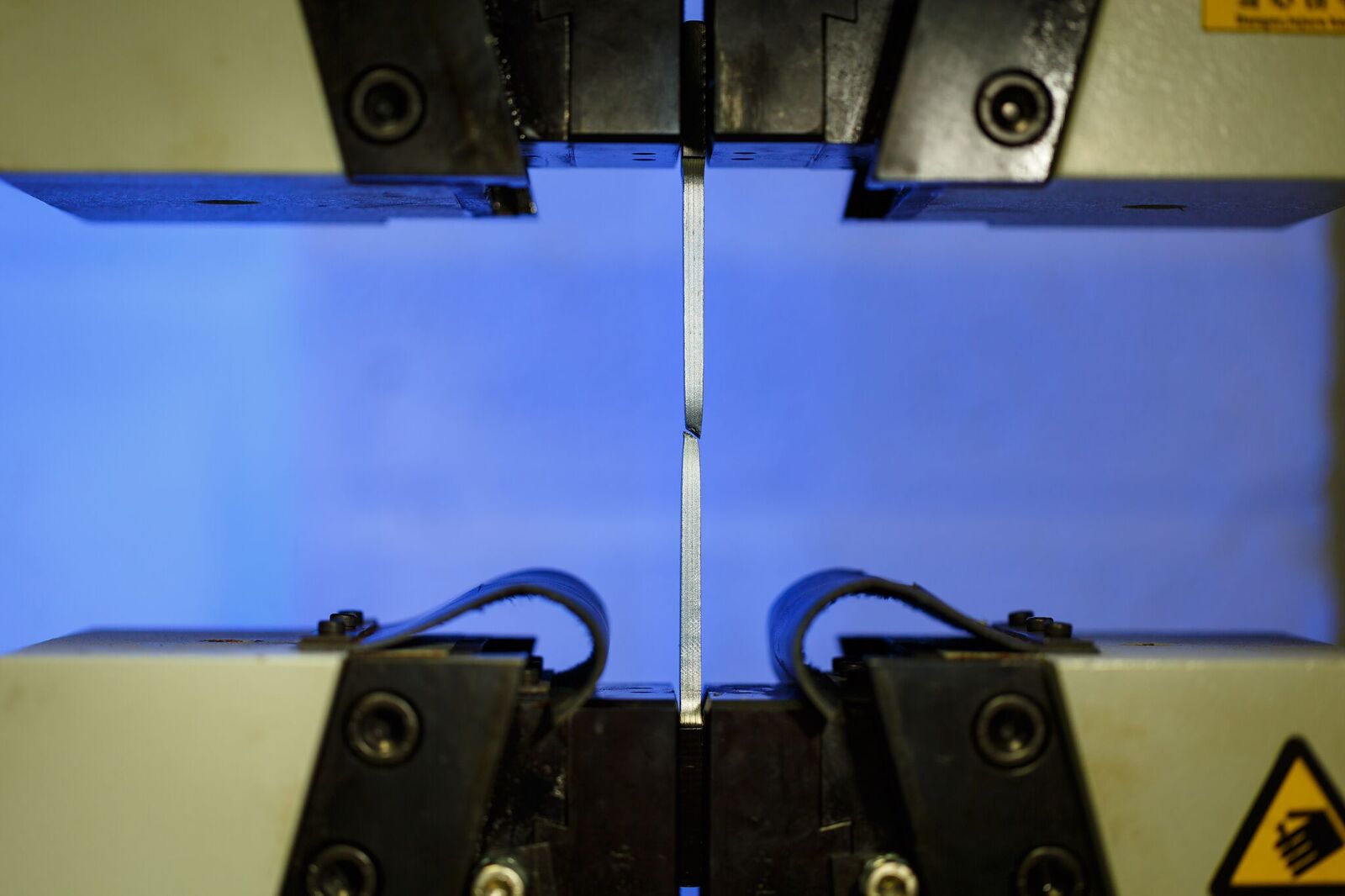 Tensile testing
Included in the range of testing services that Metaltest UK provides to Clients is Tensile Testing. Working strictly to both British and/or ASTM Standards, samples sent to our Laboratory for such testing undergo full sample preparation within our dedicated and well equipped workshop.
Working to exacting tolerances to comply with UKAS requirements, the machined samples are then placed in our modern, state of the art Tensile Rig for testing when the following mechanical properties will be ascertained:
– Yield/Proof determination
– Ultimate Tensile Strength identification
– Elongation & Reduction of Area measurements
Testing of welds in both the Transverse and Longitudinal modes is undertaken and Stress/Strain Graphs are also supplied as required.
Whilst Tensile Testing may typically be called up by sectors such as Steel Stockholders, it can have many other applications and the experienced staff at Metaltest UK will be pleased to receive your enquiry and discuss this further with you.
Copyright 2015 | All Rights Reserved |
LTi